The Diamond Room Design Experience
At the Diamond Room, we understand that jewelry is not just an accessory; it is a refection of your unique style and personality. That is why we specialize in custom designs, allowing you to create a piece that is truly one-of-a-kind. Whether you're looking for a stunning engagement ring or delicate pair of diamond earrings, our expert craftsmen will work closely with you to bring your vision to life.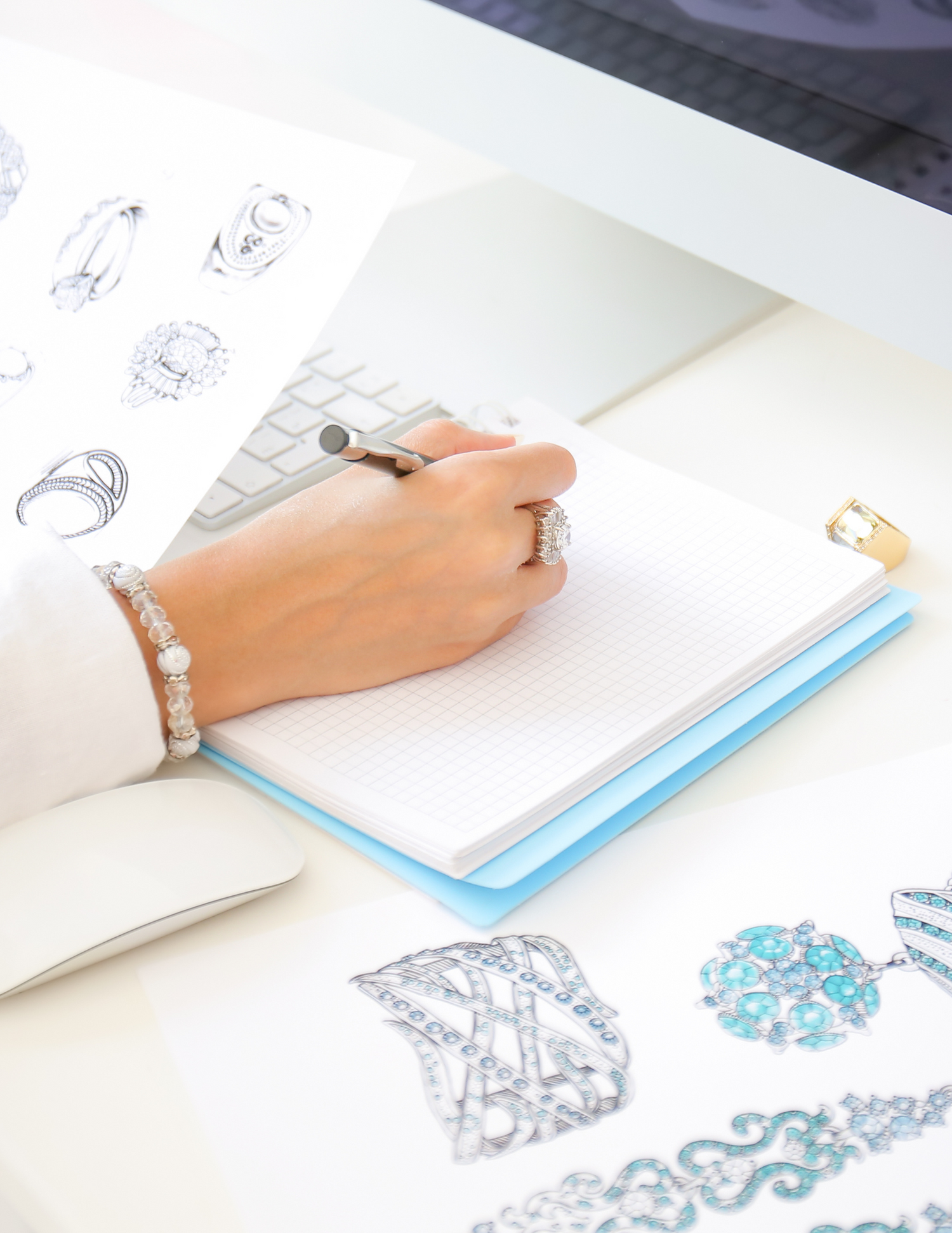 We Are Here To Turn Your Jewelry Dreams Into A Reality
Unlock your creativity with our custom jewelry design service. Tailor specifically to your style and budget, there are no limitations to what we can curate specifically for you.
We are eager to bring your ideas to life and be part of this special journey with you! Stop in or schedule a free one-on-one Diamond Room Design appointment.
Request Appointment
Get The Most Out Of Your Diamond Room Design Appointment
Here are a few tips & things to consider, from our Design Experts to help you prepare your for your Diamond Room Design Appointment.
Bring inspiration photos! Let us see those Pinterest boards, drawings & social media favorites! This gives us a feel for what your style may be.
What is your general style? (modern, simple, classic, antique, etc.)
What stone shapes, colors & metals do you prefer? With custom design the options are endless. Knowing what you love, or even what you don't, helps us narrow down those options.
Consider your timeline. This helps us ensure the design to delivery process is stress free.
What is your ideal budget? Just a ballpark is fine, we will always give you the best options to make the most of your budget.
Let's Get Started!
Here is what some of custom design clients have to say...